Free estimates for all makes and models 

A Limited Lifetime Warranty on all repairs that we perform for as long as you own your vehicle 

Exterior and interior cleanup with every repair 

Pick-up and delivery available 

Customer satisfaction guarantee 

Mobile estimates with appointment 

Free estimates on any items your looking to have repaired or painted


Vehicle Replacement Assistance Program
A collision is, at a minimum, an inconvenience. All you need to do is bring your vehicle into K&M Collision. We will assist in filing your insurance claim, handle all paperwork, assist you in setting up a replacement vehicle - if needed, and keep you updated during the repair process. Your vehicle will be returned to you in pre-accident condition, or better. Our customers can always feel safe in knowing that we did it right!
K&M Collision has over 80 years of combined collision repair and refinishing experience. All I-Car Gold class and state certified technicians backed by a management team with over 40 years of experience in the car business and a true passion for customer service.

K&M Collision uses highly accurate, state-of-the-art equipment in all areas of our shop for collision repair.
Computer estimates mean fewer unknowns, and faster, more accurate feedback.
Shark Sonar - vehicle measuring and straightening systems will ensure your vehicle is right from start to finish.
Sikkens Color Logic computerized paint mixing helps us match to OEM and combine colors with unrivaled quality and cost-efficiency. Sikkens Autobase Plus and 3M brand abrasives are the finest refinishing materials.
Alignment machines in our top of the line Service Department help us achieve fast, accurate alignments.
We work on ALL makes and models and for ALL insurance companies. In Michigan, you have the legal right to choose whatever repair shop you want to work with! K&M Collision works for YOU and we warranty our own work!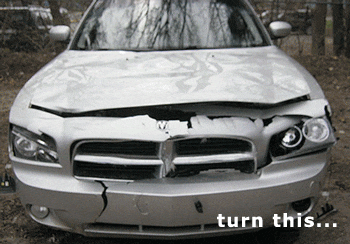 24 Hour Towing Available-If your vehicle is not drivable or unsafe to drive, call Berry's & Gillikins at 616.363.9500. They are available 24 hours a day to serve your needs. Let them know that K&M's Collision Center asked you to call.
These are just a few investments we made to be the best body shop in Grand Rapids, MI. Let us know how we can assist you in any way.